Kentucky Derby Party
Saturday, May 7, 2016
The Connection
4:00 p.m. – ??
Once again the United Irish will gather at the River District in Fort Myers for the Annual Kentucky Derby Party ~ milliners beware!  The ladies will be out searching for that "special something" to make their Derby hats unique!  Saturday, May 7, 2016 at the Connection , 2282 First Street, Fort Myers.  Show up early for the Mint Juleps and to show off your artistic talent and creativity.
20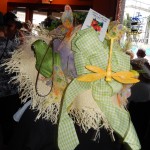 15 was the year of Birds, Bees, Flower and Fauna!  We'll bet someone like you can set the theme for 2016.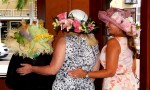 Come and join the United Irish for a fun afternoon!